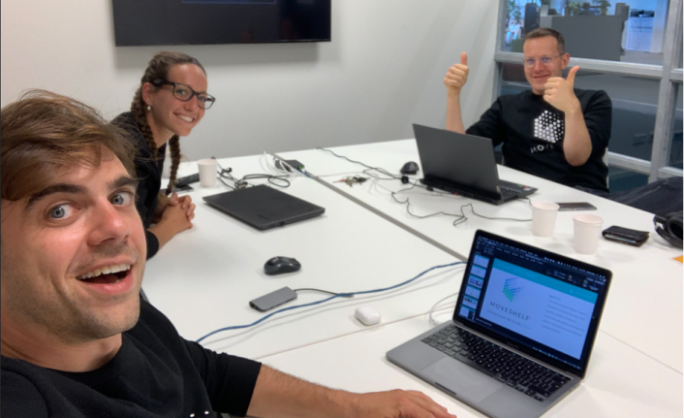 Do you have a get-things-done-mentality? Are you looking for a new challenge and are keen to join a fast-paced but friendly and inclusive environment? You have reached your destination! We get things done all the time, we're pretty ambitious, and we promise that joining our mission will feel incredibly rewarding and that working with us will be fun!
Job openings
We are looking for extremely motivated (and nice!) candidates for the following open role:
If you see yourself making the difference and growing in this role, drop us an email at jobs@moveshelf.com with a brief summary of your background and tell us about your plan.
Internships
Moveshelf regularly hosts undergraduate and graduate interns from all around Europe. We enjoy and value fully integrating our interns and make them part of team, to maximize their learnings and make meaningful connections with all of us. As a result, we are selective and demanding and we tend to choose interns with strong technical background in Engineering or Data Science. However, we are keen to receive open applications for Design, Legal, Marketing and various business aspects.
Do you feel up for this challenge? Drop us an email at internships@moveshelf.com!