On October 7th, Sint Maartenskliniek (SMK) and Moveshelf entered a collaboration to provide SMK's orthopaedic surgeons with objective measures of gait function for patients with hip or knee osteoarthritis (OA). Gait function will be measured with wearable sensors. Online interactive reports for the surgeons will be made available directly from SMK's HiX (ChipSoft) Electronic Health Record using a secure, direct HL7 FHIR integration. Remco Hoogendijk, Innovation Manager at Sint Maartenskliniek, expresses:
Our work with Moveshelf is our most exciting project right now - our orthopaedic surgeons get objective gait measures directly in our EHR.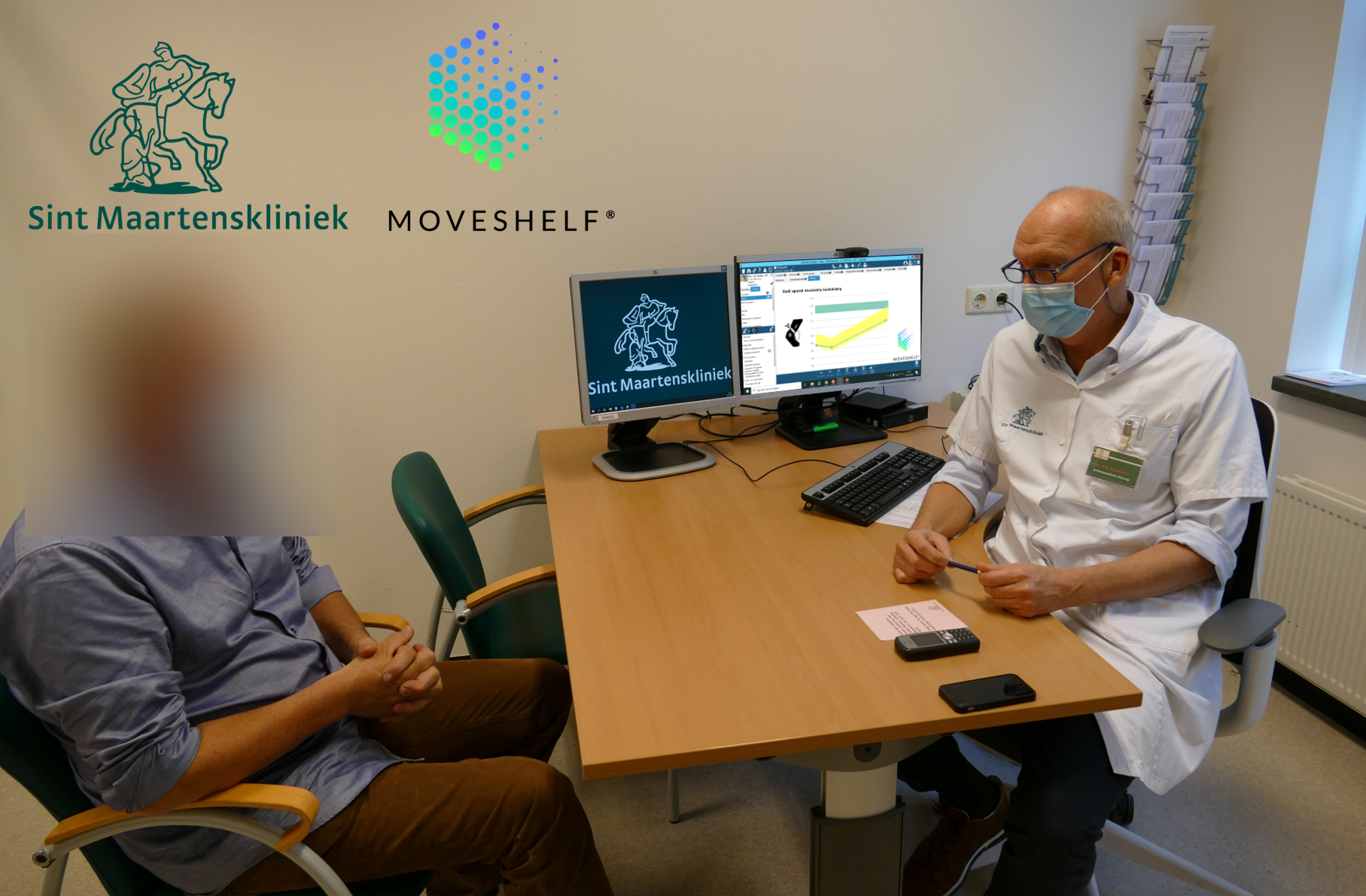 With this integration, the gait report is right there when the surgeon discusses the results with their patient. Combined with data from HiX, such as age, gender, and weight, the clinician can compare the gait function of the patient in front of him to a database of matching reference patients. This way, the surgeon can determine which objective outcomes for gait speed, stability, variability and patterns deviate from 'normal', and take this under consideration in an informed decision on further clinical treatment and rehabilitation.
This video shows how the GaitTool will work for patients and clinicians:
Experience SMK's presentation on this project in their yearly Research & Innovation webinar here.
Or check out all aspects of Moveshelf on our homepage.
Questions after reading this post? get in touch!